Heating Oil Nassau County Long Island


Discount Fuel Oil Delivery, Oil Burner and Central A/C Services from Codfuel.com

Enter Your Nassau County Zip Code For Oil Prices, Biodiesel or Heating & Cooling Service
Codfuel.com offers Long Island customers in Nassau County, New York a wide selection of discount oil prices and oil Companies to choose from. We provide same day heating oil delivery and oil burner repair service with convenient online ordering.

You can quickly order and schedule a fuel oil delivery online with cash or a
safe credit card payment from the Oil Company of your choice. Codfuel.com is
the most convenient and safest way to order heating oil. Thousands of Nassau County
oilheat Consumers rely on Codfuel.com.

If you haven't experienced the benefit of Codfuel.com yet, click here to get your free account
We Deliver Home Heating Oil, Biodiesel, Oil Burner and Central Air Service
in the following towns in Nassau County New York.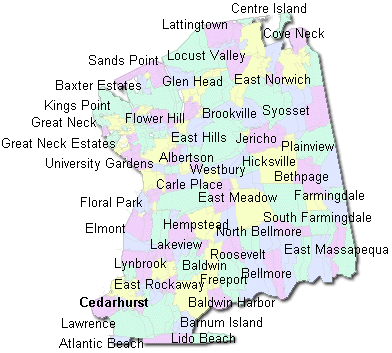 Zip Code
Hamlet/Village
Town
11507
Albertson
Hempstead
11509
Atlantic Beach
Hempstead
11510
Baldwin
Hempstead
11709
Bayville
Oyster Bay
11710
Bellmore
Hempstead
11714
Bethpage
Oyster Bay
11514
Carle Place
North Hempstead
11516
Cedarhurst
Hempstead
11554
East Meadow
Hempstead
11732
East Norwich
Oyster Bay
11518
East Rockaway
Hempstead
11003
Elmont
Hempstead
11735
11736
11737
11774
Farmingdale
Oyster Bay
11001
11002
Floral Park
Hempstead
11010
Franklin Square
Hempstead
11520
Freeport
Hempstead
11530
11531
11535
11536
11599
Garden City
North Hempstead
&
Hempstead
11542
Glen Cove
Glen Cove
11545
Glen Head
Oyster Bay
11547
Glenwood Landing
Oyster Bay
11020
11021
11022
11023
11024
11025
11026
11027
Great Neck
North Hempstead
11548
Greenvale
Oyster Bay
11549
11550
11551
Hempstead
Hempstead
11557
Hewlett
Hempstead
11801
11802
11815
11819
11854
11855
Hicksville
Oyster Bay
11096
11696
Inwood
Hempstead
11558
Island Park
Hempstead
11753
11853
Jericho
Oyster Bay
11559
Lawrence
Hempstead
11756
Levittown
Hempstead
11560
Locust Valley
Oyster Bay
11561
Long Beach
Long Beach
11563
11564
Lynbrook
Hempstead
11565
Malverne
Hempstead
11030
Manhasset
North Hempstead
11758
Massapequa
Oyster Bay
11762
Massapequa Park
Oyster Bay
11566
Merrick
Hempstead
11765
Mill Neck
Oyster Bay
11501
Mineola
Hempstead
11040
11041
11042
11043
11044
11099
New Hyde Park
Hempstead
&
North Hempstead
11572
Oceanside
Hempstead
11804
Old Bethpage
Oyster Bay
11568
Old Westbury
Oyster Bay & North Hempstead
11771
Oyster Bay
Oyster Bay
11803
Plainview
Oyster Bay
11569
Point Lookout
Hempstead
11050
11051
11052
11053
11054
11055
Port Washington
North Hempstead
11570
11571
11592
Rockville Centre
Hempstead
11575
Roosevelt
Hempstead
11576
Roslyn
North Hempstead
11577
Roslyn Heights
North Hempstead
11579
Sea Cliff
Oyster Bay
11783
Seaford
Hempstead
11773
11791
Syosset
Oyster Bay
11553
11555
11556
11588
Uniondale
Hempstead
11580
11581
11582
11583
Valley Stream
Hempstead
11793
Wantagh
Hempstead
11552
West Hempstead
Hempstead
11590
11593
11594
11595
11597
Westbury
North Hempstead
11596
Williston Park
North Hempstead
11797
Woodbury
Oyster Bay
11598
Woodmere
Hempstead